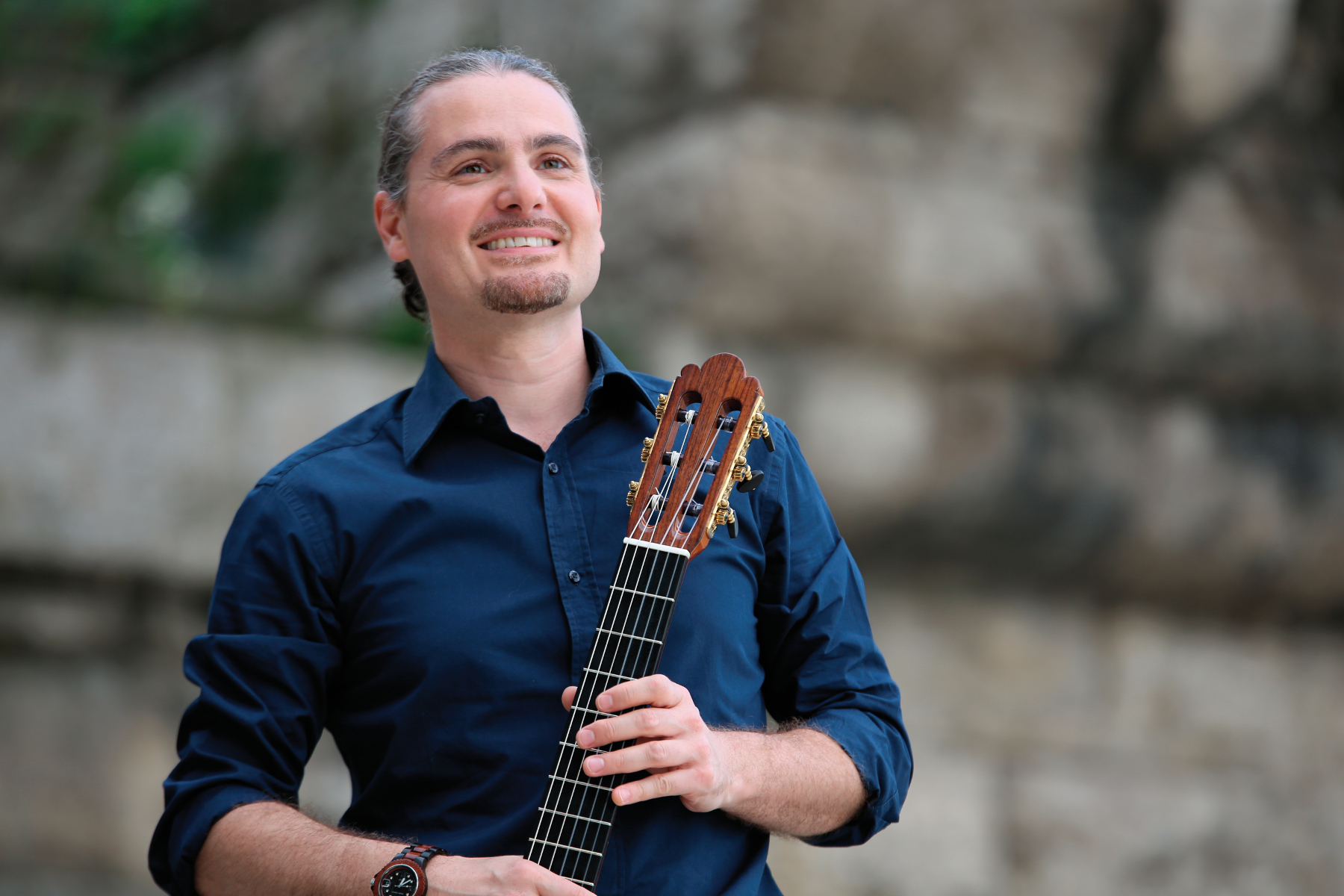 RHEINBACH: Luciano Marziali solo
Tickets
2021-12-31 17:00
Glasmuseum Rheinbach, Himmeroder Wall 6, 53359 Rheinbach
After last year's forced break due to the Corona lockdown, this year the Cologne Classical Ensemble will once again be ushering its Rheinbach audience into the New Year on New Year's Eve.
For this year's New Year's Eve, our master guitarist Luciano Marziali will perform as a soloist.
In keeping with the beautiful exhibition of Murano glass in the museum, Luciano Marziali's current programme focuses on Italian and Spanish music of the 19th and 20th centuries and the composers Gaetano Donizetti, Francisco Tarrega, Isaac Albeniz, Joaquín Malats, Benvenuto Terzi, Federico Moreno-Torroba and Joaquín Turina. It impressively demonstrates the artistic and compositional skills with which these masters wrote music that remains rooted in the traditions of their musical culture, yet breaks into a new era and continues to delight audiences today in a modern, sensual and sonorous way.
Seating is reduced and 2G admission rules apply, so you can enjoy the concert safely.
Program:
JOHANN KASPAR MERTZ (1806 – 1856)
Opern-Revue Op. 8 Nr. 8: Gaetano Donizettis Zaubertrank
FRANCISCO TARREGA (1852-1909)
Capricho Arabe
Requerdos de la Alhambra
ISAAC ALBENIZ (1860-1909)
Granada
JOAQUÍN MALATS (1872 – 1912)
Serenata Española
- Pause -
BENVENUTO TERZI (1892 – 1980)
Elegia
Danza dei nani
Minuetto
Notturno Op. 43
Berceuse Op. 48 Nr. 2
Carillon
FEDERICO MORENO-TORROBA (1891 – 1982)
Turegano (Serranilla)
Torija (Elegia)
La Seguidilla
JOAQUÍN TURINA (1882 – 1949)
Garrotin
Soleares