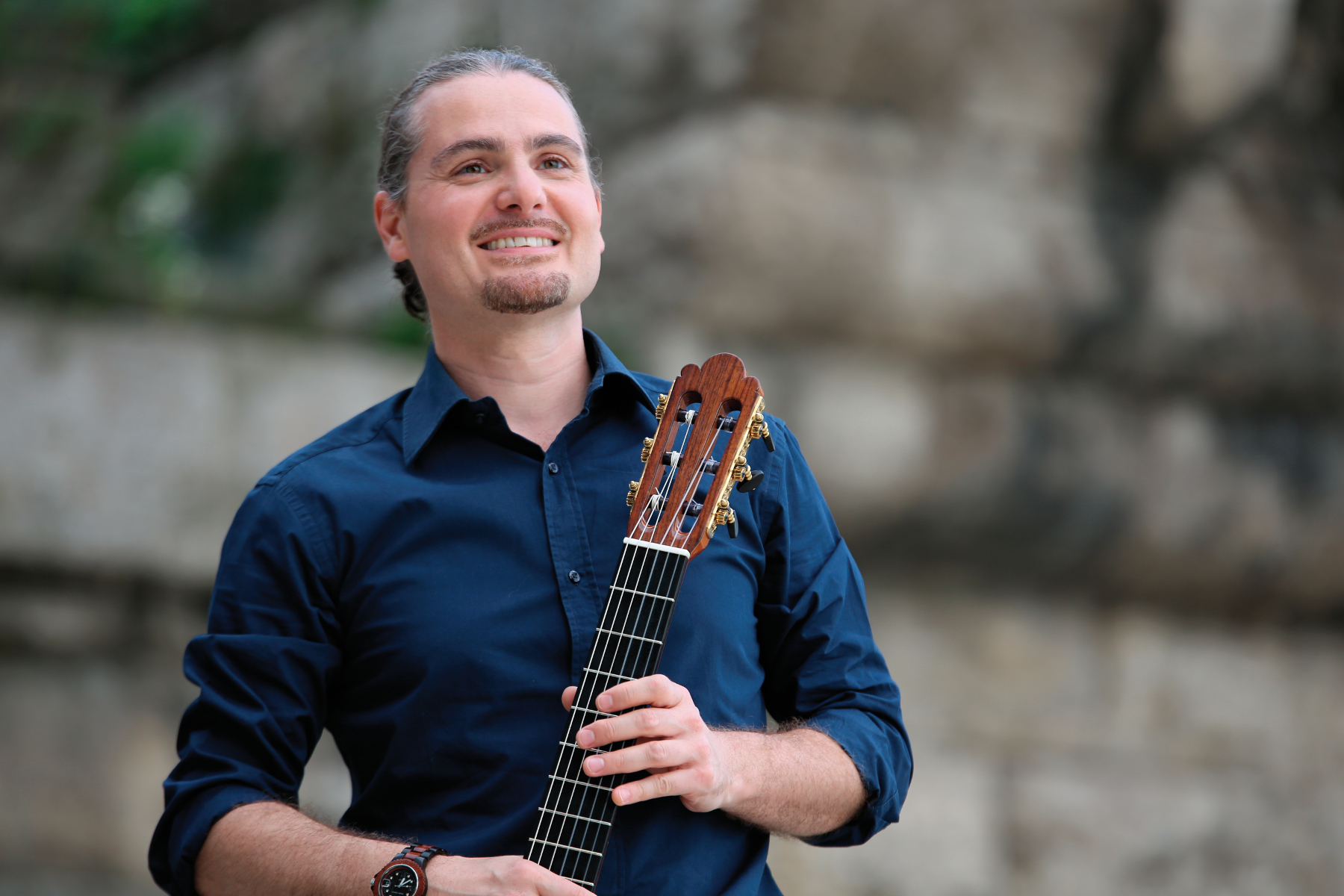 GUMMERSBACH: Magia della guitarra
Tickets
2021-12-11 19:30
Halle 32, Steinmüllerallee 10, 51643 Gummersbach
Magic of the guitar with: Piraí Vaca, Luciano Marziali and the duo Jochen Schrumpf & Martin Klausmeier. Two solo artists, one duo, four guitars: that's how simply the "Magic of the Guitar" festival can be summed up. But behind it is a concentrated load of musicality. All four instrumentalists are absolute experts in their field and masterfully handle different styles. Look forward to a sparkling festival full of fascinating guitar music!
Piraí Vaca is certainly the best-known Bolivian guitarist and has been dubbed one of the most celebrated guitarists in Latin America by the international press. He displays an enormous stylistic range: from music from the Andes to arrangements of well-known rock songs, his repertoire includes "Bohemian Rapsody" and "Tears in Heaven". Seeing and hearing Vaca is an experience.
Luciano Marziali, artistic director of the festival, is coming this year with an all-Spanish programme. He will conjure up warmth, temperament and passion in Hall 32: through rousing music and his great art. With Tarrega's Requerdos de la Alhambra, Albeniz Sevilla, Turina's Soleares and much more, the heartbeat of all lovers of guitar music will go up.
The duo Jochen Schrumpf & Martin Klausmeier have been playing together since 1999. Their programme consists primarily of jazz standards, original compositions and unusual interpretations of classic pop songs. Jochen Schrumpf has been touring as a guitarist at home and abroad since 1972. He has toured Europe and the USA with musicians such as Randy Brecker, Jonas Hellborg, Trilok Gurtu and Jaques Stotzem. He also directs the renowned "Glen Buschmann Jazzakademie" in Dortmund.
Martin Klausmeier studied classical guitar and jazz, among others at the Detmold/Dortmund Academy of Music. He is a sought-after guitarist live and in the studio. In addition to classical chamber music and band work, he regularly participates in opera and musical productions throughout NRW. Since 1990 he has been a lecturer for guitar at the University of Dortmund.
More information:
Piraí Vaca
Luciano Marziali
Duo Jochen Schrumpf & Martin Klausmeier