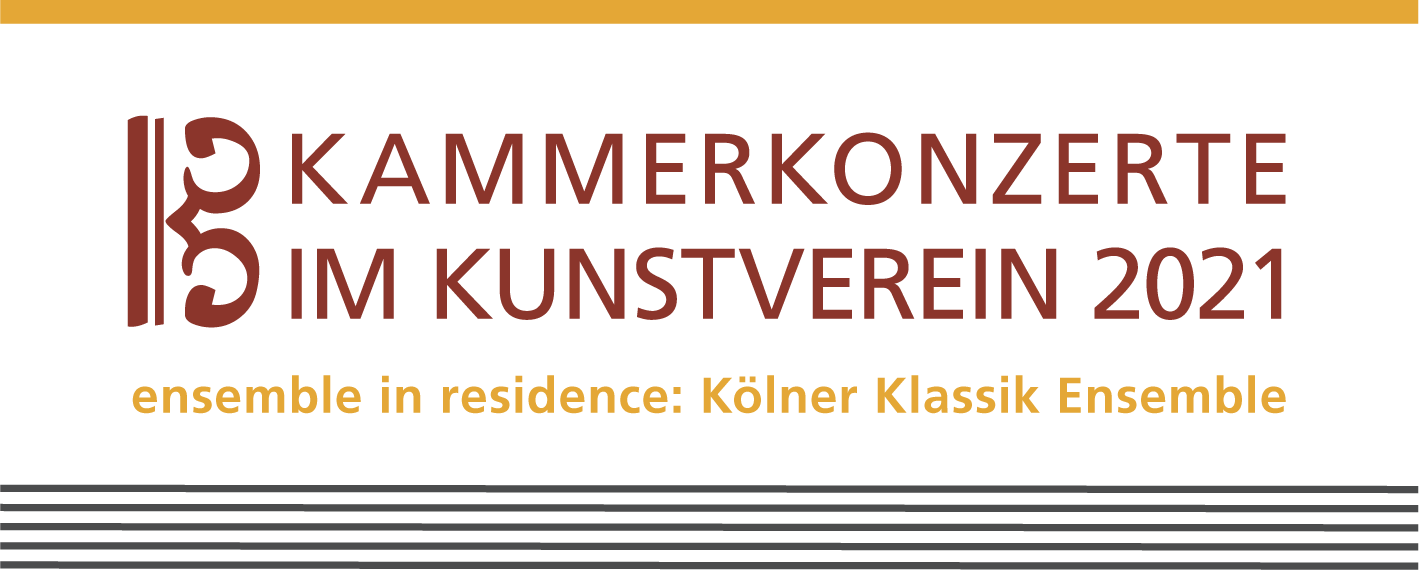 Hygiene information
Welcome to the chamber concerts in the Kunstverein! We are pleased about the simplifications in the new Corona Protection Ordinance of the state of North Rhine-Westphalia and - finally - a real perspective for our concert- and cultural-life.
Please also note:
People with COVID-19 symptoms (cough, fever, runny nose, sore throat, general weakness, diarrhea, odor or taste disorders) are not allowed to come to the concert.
Admission is only possible for immunized persons with proof of immunization. So a full vaccination (at least 14 days ago) or proof of recovery. As well as for people with a negative test certificate (not older than 48 hours). Unfortunately, we cannot accept student ID cards or similar for children as test evidence, we need a printout of the test result.
Please present your proof of immunization or your negative test certificate together with your ticket at the entrance. Please also have an official identification document with you.
In addition to the 3G rules, it is mandatory to wear a mask throughout the house, including at your seat. You are welcome to sit together in groups, but please keep one seat free with other guests. This also reduces the original seating capacity of the hall.
At the moment there is no longer any contact tracking neccessary. So you have a free choice of seats and the box office is also open. Due to the limited number of seats, we strongly recommend that you purchase tickets in advance.
Admission begins half an hour before the start of the concert. Please arrive early and not in the last 10 minutes to clear the admission.
During the concert the ventilation of the hall will continue to run on a low level and during the intermssion there will be further ventilation on a high level and with open windows.
We do our best to avoid changes to the program and cast. Due to the corona pandemic, however, despite all our efforts, there may be short-term changes in the program and / or line-up in individual cases and - if the infection rate changes - concerts may also be canceled at short notice. We therefore recommend that you inform yourself about any changes in the concert program or schedule at www.kammerkonzerte.koeln shortly before your concert visit.
Thank you for your understanding!