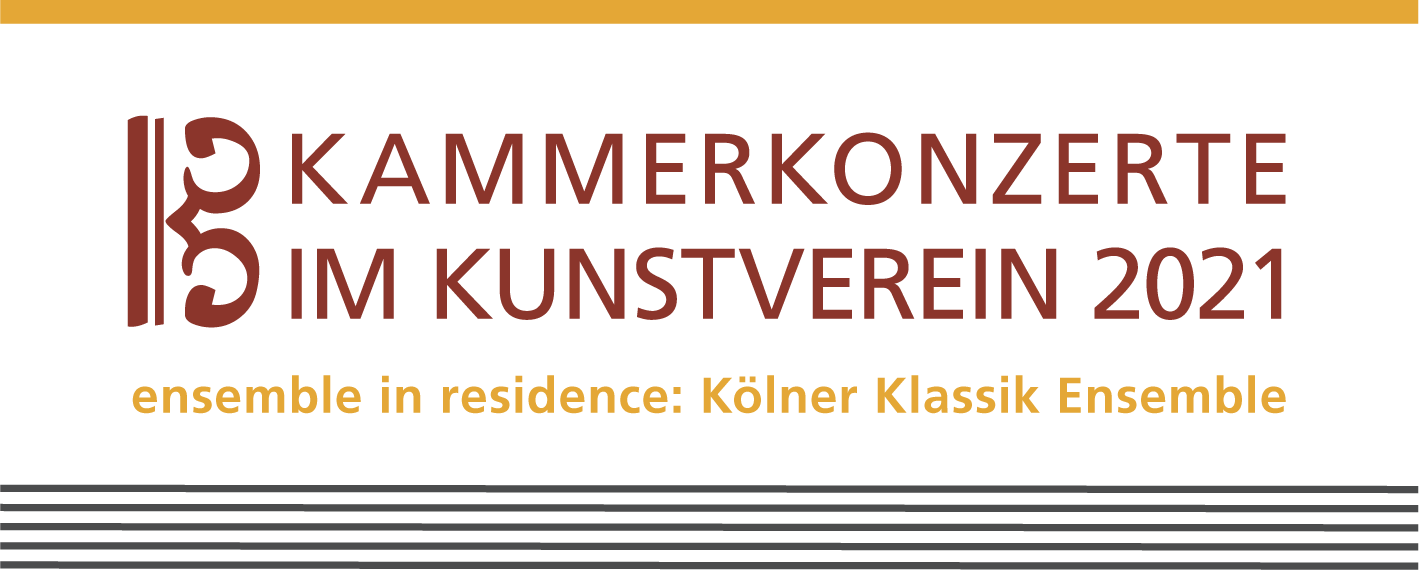 Hygiene information
Information about attending a concert during Corona - this will be updated on March 22, 2021!
Please come to us healthy!
People with Covid-19 symptoms (cough, fever, runny nose, sore throat, general weakness, diarrhea, odor or taste disorders) as well as people who have previously been in a risk areas are not allowed to attend the concert.
We do our best to avoid changes to the program and cast. Due to the corona pandemic, however, despite all our efforts, there may be short-term changes in the program and / or line-up in individual cases and - if the infection rate changes - concerts may be canceled at short notice. We therefore recommend that you inform yourself about any changes in the concert program or schedule at www.kammerkonzerte.koeln shortly before your concert visit.
According to the current requirements we will have to greatly reduce the number of visitors in the Riphahn Hall. We will set up two seating groups that are at least 1.50 meters apart in the hall. Two people in a household are allowed to sit together. The few tickets are only available through our advance booking at KölnTicket.
During your stay in the building, face and nose masks must be worn; this also applies to your seat during the concert.
Please keep a minimum distance of 1.5 meters from other guests at the entrance and on all paths in the house. Please come half an hour before the start of the concert and not in the last 10 minutes to clear the entrance!
For your protection and the fastest possible traceability of possible chains of infection with Covid-19, we, as the organizer, are obliged to document your presence at your seat and to confirm that you are symptom-free at the time of your visit to the event. This service is provided by our partner KölnTicket when purchasing the ticket. You then hand in the form when you show your admission ticket at the entrance. The data collected will only be used in accordance with legal requirements and will be deleted again as soon as possible.
The concerts take place without a regular break and usually last 70 to 80 minutes. However, we will set up a short ventilation break in the middle of the program, during which the musicians can regain their strength and during which the artistic director will give a small introduction about the program. Of course, the toilets can then also be used, but otherwise we ask you to remain in your seats.
Due to the very limited number of seats, we cannot currently offer free tickets for children under 14 years of age. For children / students / KölnPass, the reduced price of EUR 12 applies until further notice.
Thank you for your understanding!