The ensembles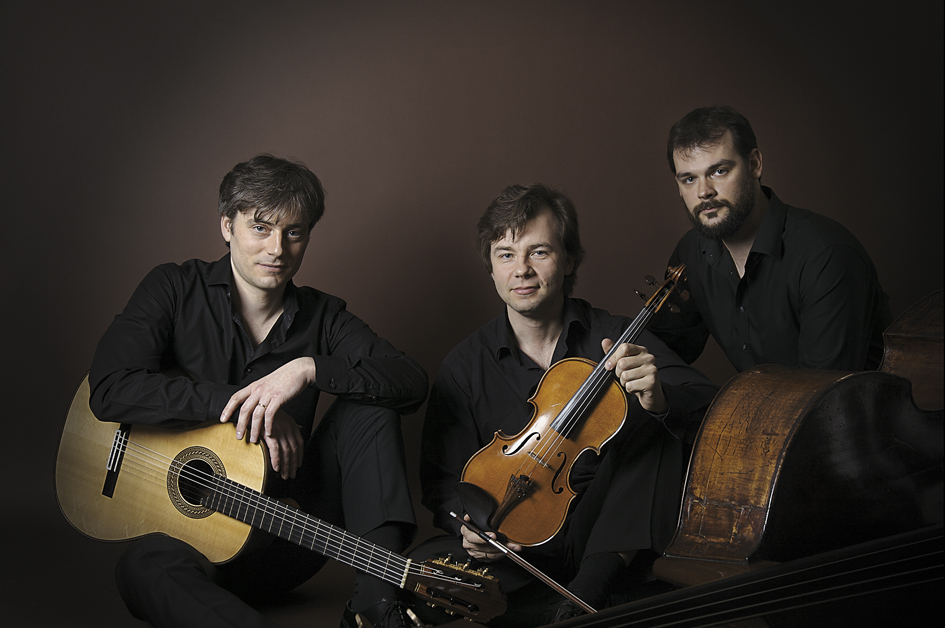 The Astor Trio
Violin, guitar and double bass meet in the Astor Trio. Alexander Prushinskiy, Tobias Kassung and Stanislav Anischenko have played their way into the elite of German chamber music ensembles with this unusual line-up.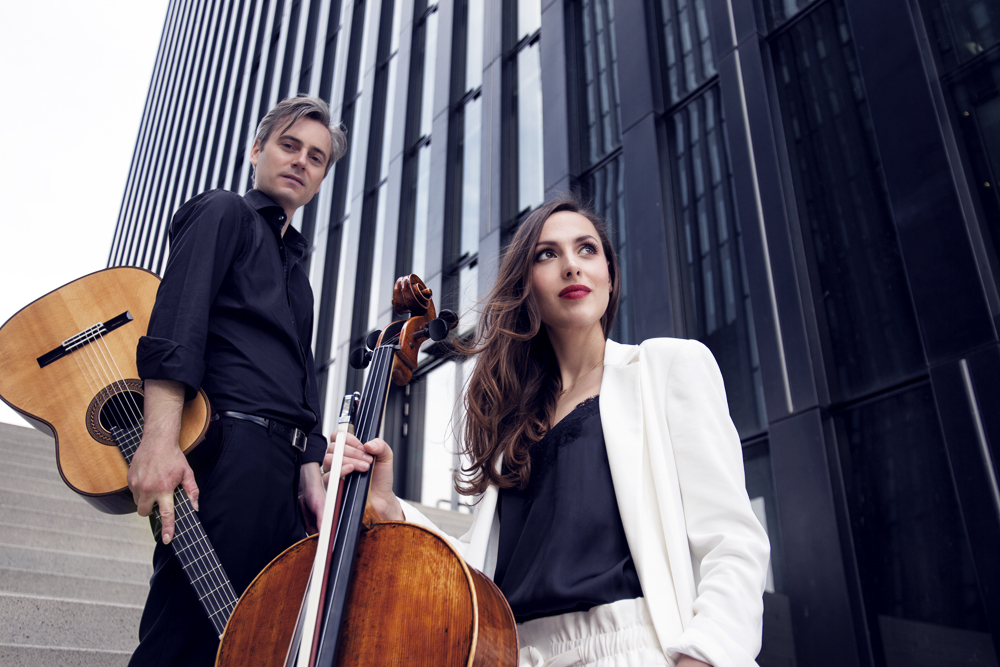 Duo Kravets-Kassung
In 2011 Lena Kravets and Tobias Kassung established their duo in the Cologne Classical Ensemble. With the rare combination of cello and guitar, they develop very individual programs and inspire audiences in numerous concerts across Germany.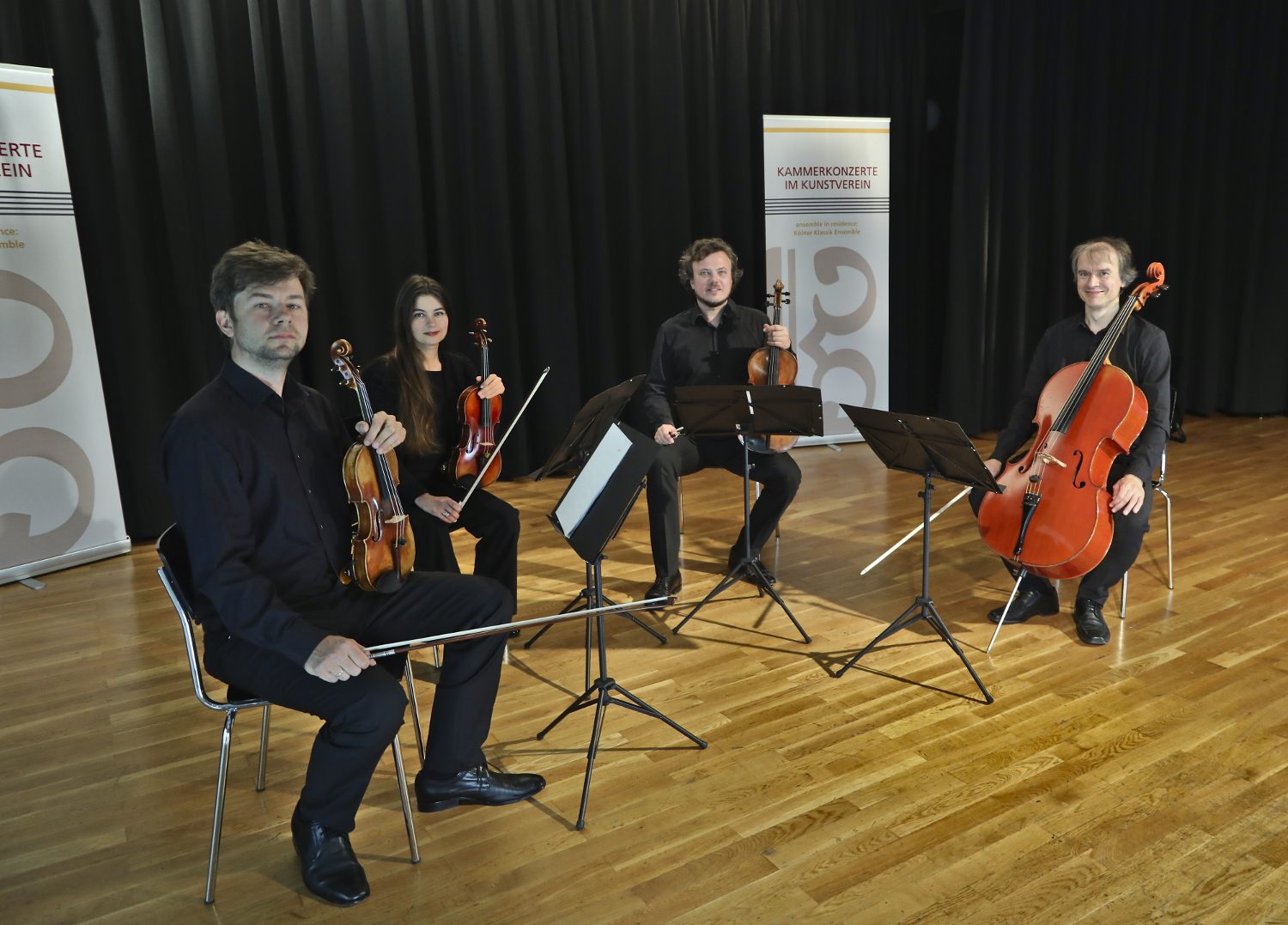 Arisva Quartet
The Arisva quartet is the permanent quartet of Cologne Classical Ensemble. It was established under the musical leader and first violinist Alexander Prushinskiy together with Svetlana Shtraub as 2nd violinist, altist Aliaksandr Senazhenski and cellist Risto Rajakorpi.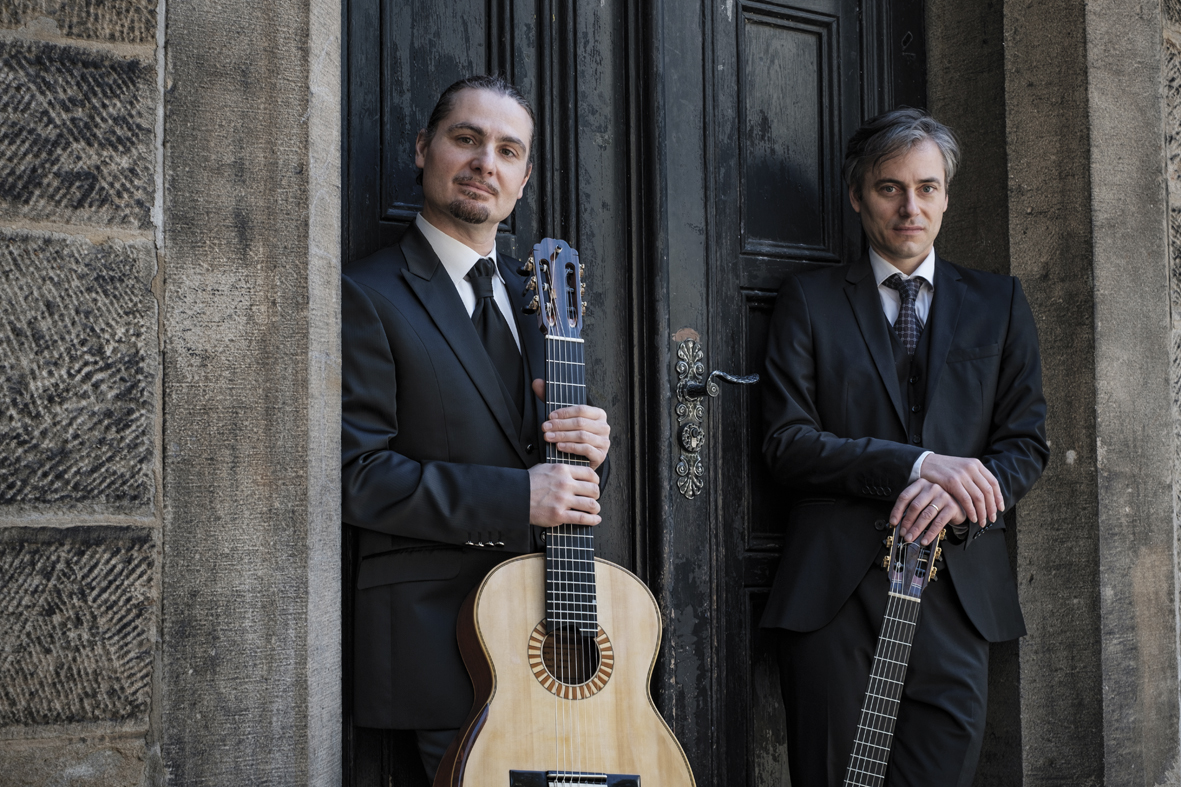 Duo Kassung & Marziali
The duo of the Italian guitarist Luciano Marziali and the German guitarist Tobias Kassung is one of the great insider tips in the classical music scene. Both musicians have been at home as soloists and chamber musicians on the international stage for many years and know each other from their time together at the Cologne Music University.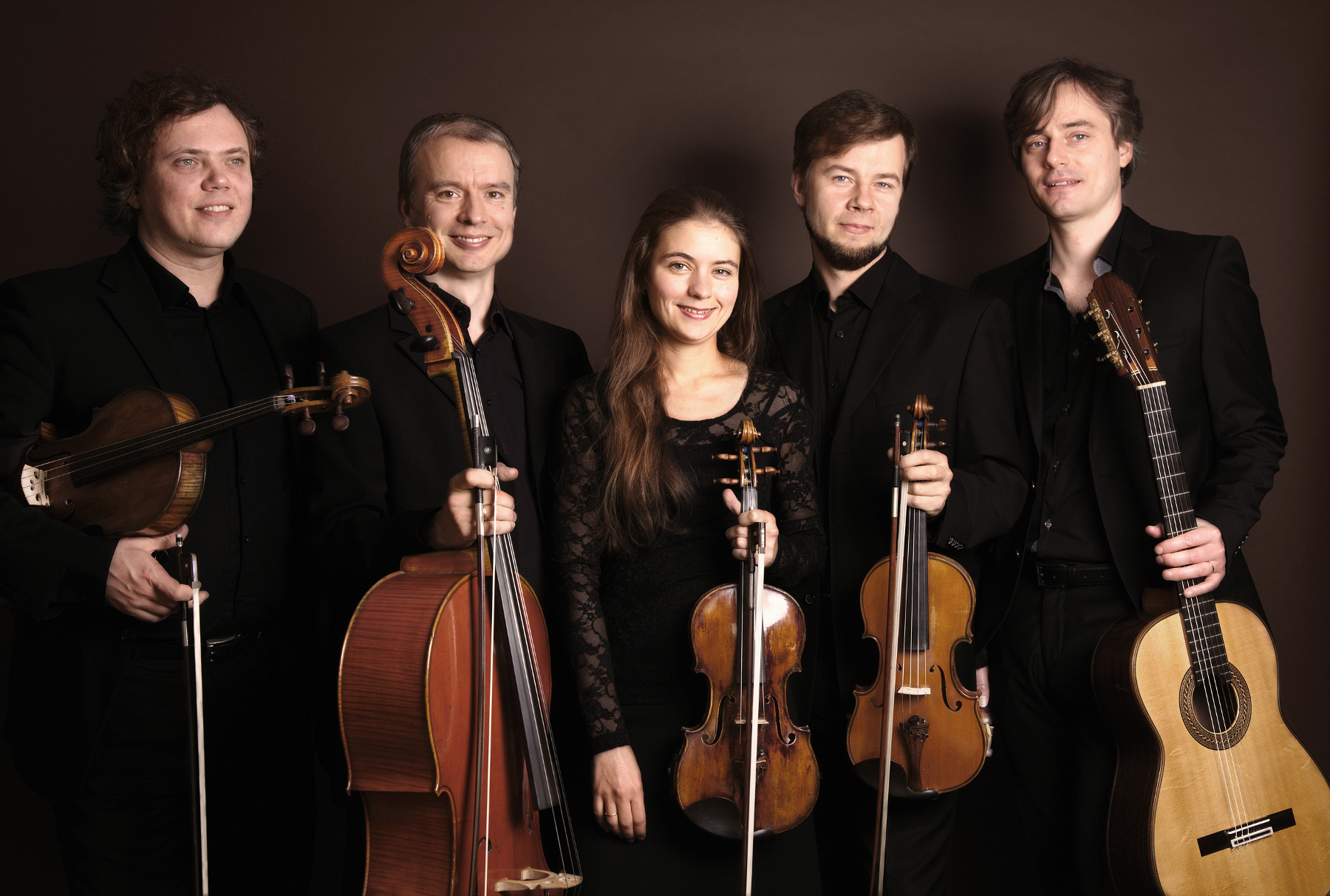 Piano trio and quintets
Together with the pianist Tatiana Prushinskaya, the musicians of the Arisva String Quartet form top-class programs for piano trio and piano quintet. Together with the guitarist Tobias Kassung, the Arisva string quartet is dedicated to guitar quintets by Boccherini and Castelnuovo-Tedesco.