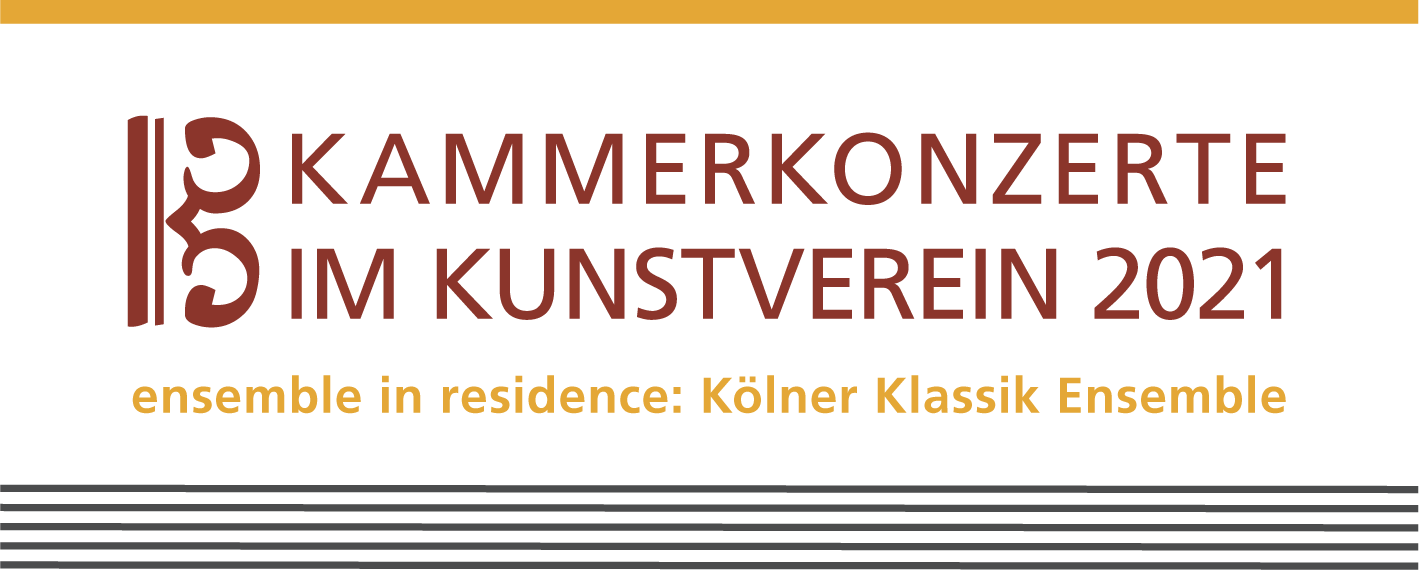 Concert on March 27th will be recorded
On March 27 - after numerous postponements - we finally wanted to start our 2021 series again in front of an audience. With the Astor Trio and its grandiose program "Bach & Piazzolla".
Unfortunately, this will again not be possible. Since November 1, 2020, culture has been in permanent lockdown and there are no prospects of the concerts opening until the end of April. Unimaginable six months without concerts with an audience! What this means for professional musicians - whose life is the stage - can not be expressed in words.
Fortunately, the Cologne Cultural Office, the North Rhine-Westphalia Ministry of Culture and Science and the RheinEnergie Foundation Culture have confirmed their support for the chamber concerts at the Kunstverein this year. But without a paying audience, there is a huge financial gap in our planning. It is thanks to our great, private donors and sponsors that we now have the means to hold this first concert in our series without an audience and to record it instead.
Thank you very much for this!
The Astor Trio will play in the Riphahn Hall on March 27th! We will record this concert and publish it as a stream a few weeks later on the portal www.dringeblieben.de.
In this way we enable the musicians to continue to be productive despite all the difficulties and offer our audience the opportunity to experience our concerts at home in front of the screen.
Of course we very much hope that our next concerts in June can take place again in public. Because chamber concerts live from the direct and close exchange between artists and audience.
An early, clear and really applicable lockdown policy since November 2020 would certainly have helped us culture enthusiasts that we could have reopened earlier. This pandemic can only be resolved through comprehensive action by all in solidarity. As soon as the infection process allows this, we passionately advocate opening such small concert events as ours! We worked out a strict hygiene concept for this last autumn.
In these difficult times, art and culture are immensely important for our spiritual strength and health. For our sense of solidarity and togetherness, with which we can overcome crises in the first place. This pandemic will be with us for a very long time and we have to find ways and means to deal with it without completely losing our art and culture for months or even years.
We thank you for your understanding and your enthusiasm for our music!