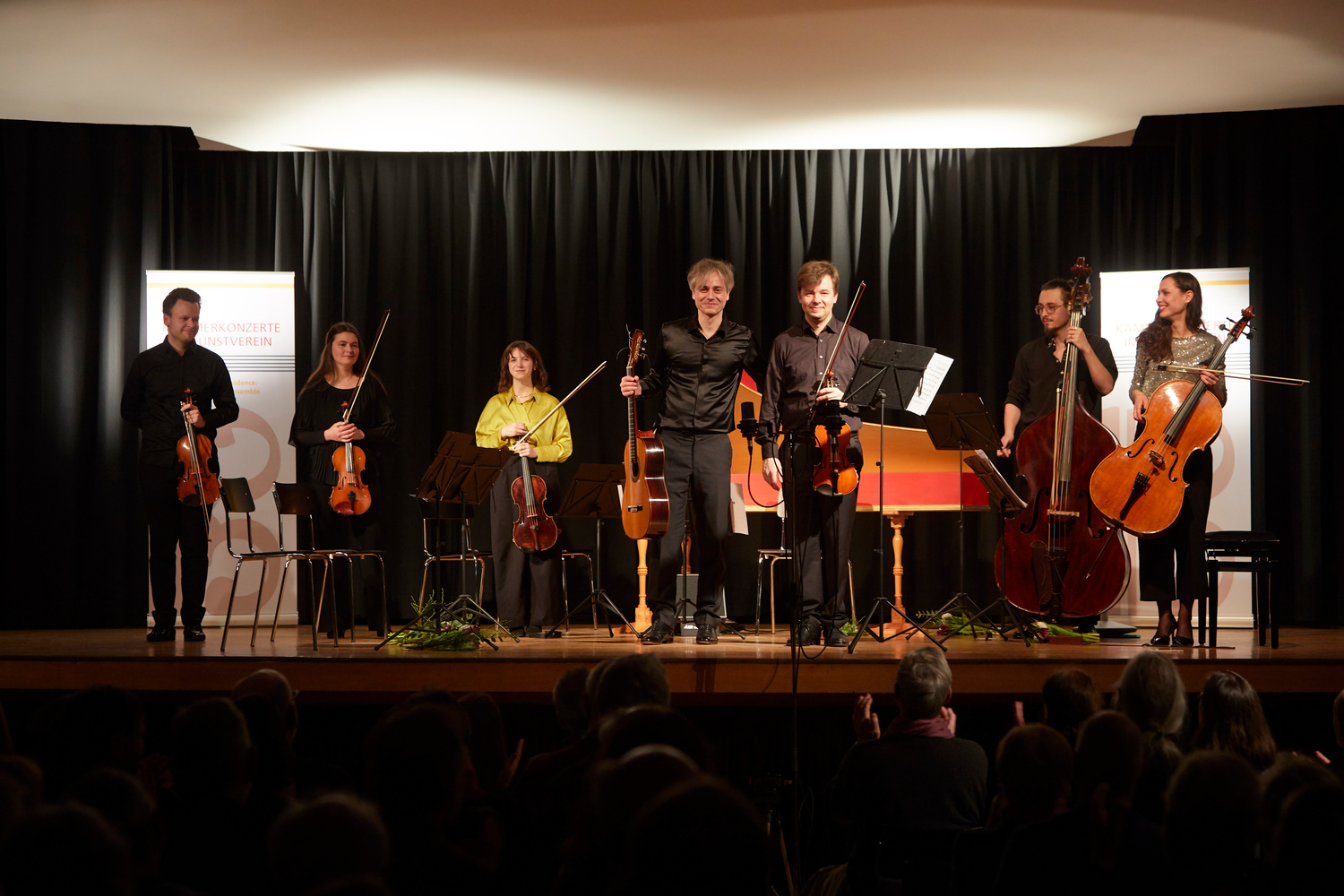 The chamber concerts in autumn
With the great anniversary concert celebrating the 20th anniversary of the Cologne Classical Ensemble, we opened the 2023 concert year of the Chamber Concerts at the Kunstverein. In four concerts spread throughout the year, you will once again experience top ensembles from Cologne and NRW in the Riphahn Hall of the Kölnischer Kunstverein. After we went into the summer break with a grandiose concert by flutist Nerses Ohanyan and accordionist Miroslav Nisic, we now welcome the two top duos with our artistic director in autumn.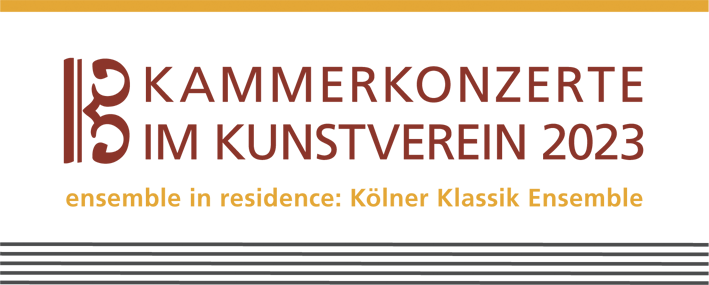 Chamber concerts at the Kunstverein
With internationally established top ensembles from Cologne and North Rhine-Westphalia, four concerts take place annually in the Riphahn Hall at the Kölnische Kunstverein. Under the artistic direction of Tobias Kassung and the Cologne Classical Ensemble, the whole diversity of today's classical chamber music is presented here - spanning various epochs from ancient to contemporary music. New formations that combine classical, jazz and world music are guests here as well as classical string quartets, piano trios, duos and outstanding soloists. Famous and significant chamber music works are just as much on the program as pieces seldom heard or premieres of new music and unusual arrangements.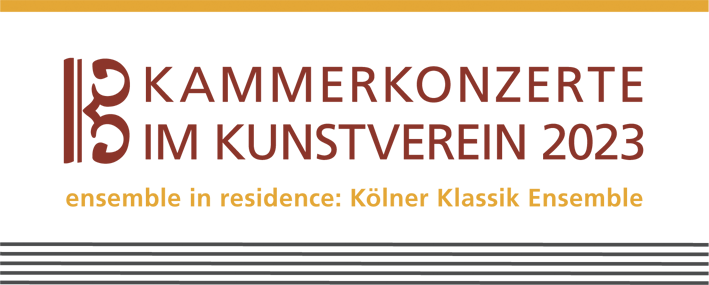 Admission & Address
Admission & advance sales:
We highly recommend purchasing tickets early in advance on KölnTicket. Remaining tickets will be available at the box office, which opens at 17.30 h on the day of the concert. Children and young people up to and including 14 years have free admission.