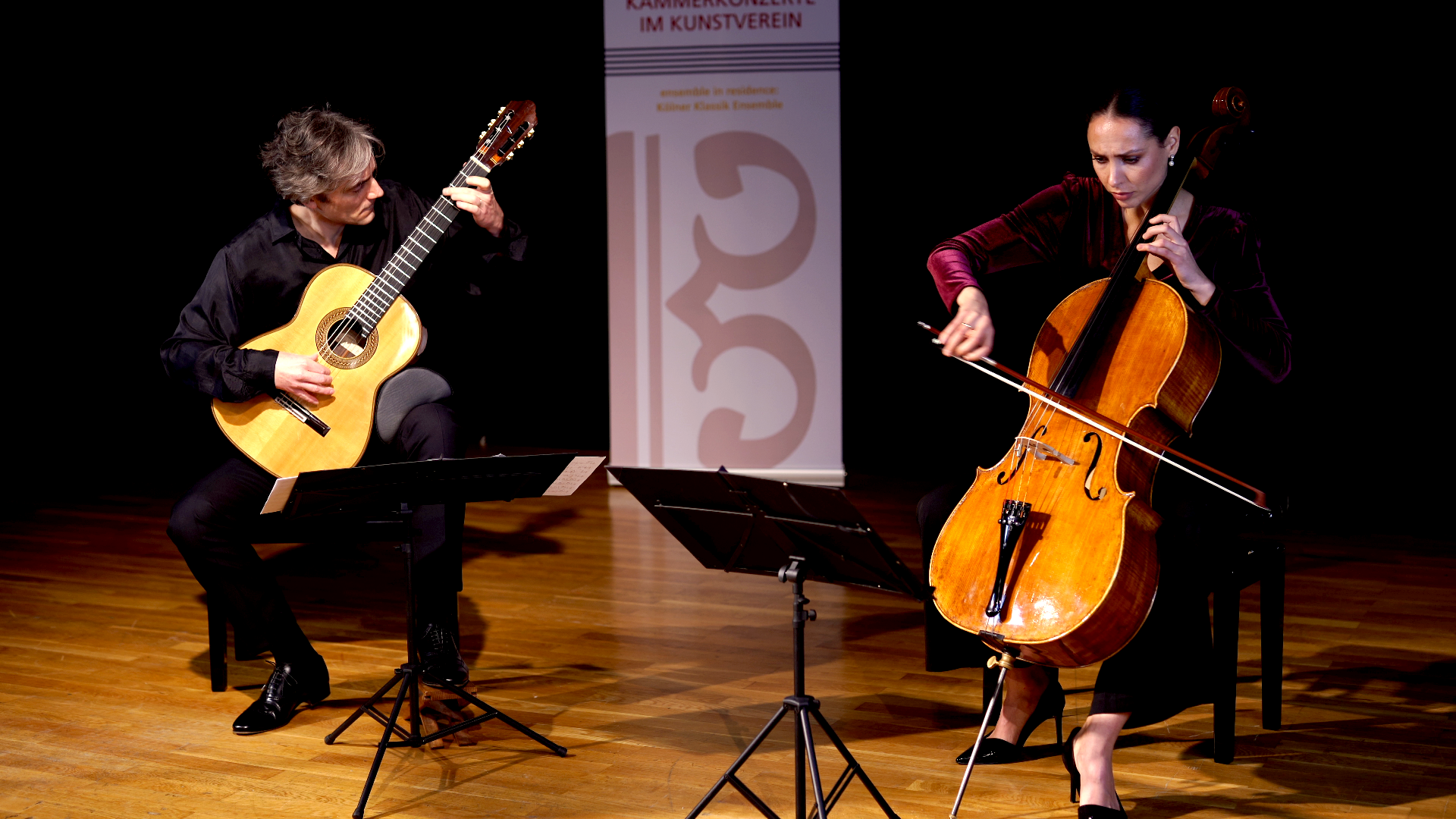 New piece for cello and guitar
The new piece by Tobias Kassung for violoncello and guitar is finished: Capriccio à la lumière du sud, Op. 16, which means "Capriccio to the light of the south" in English. This piece was created during the first Corona lockdown in spring 2020. We hiked a lot in nature and experienced wonderful sunny days in the vineyards above the Moselle. The light there has something magical, Provencal and inspired me to write this Capriccio about the light of the south.
At the beginning, the first rays of the sun rise slowly over the mountains until the landscape is wrapped in the glistening midday light. The main part of the piece begins and transports us into the heat of the south with its tango-like rhythm and melody. The people withdraw for a siesta and the piece is followed by a Lento part, relaxed and singing. The early evening brings full life again - the main theme reappears and ends in a virtuoso finale, in which the last rays of sunshine disappear golden in the river valley.
Here is our recording of the piece at the digital concert in Cologne's Riphahn Hall on November 21, 2020:
Next Concerts Tobias Kassung